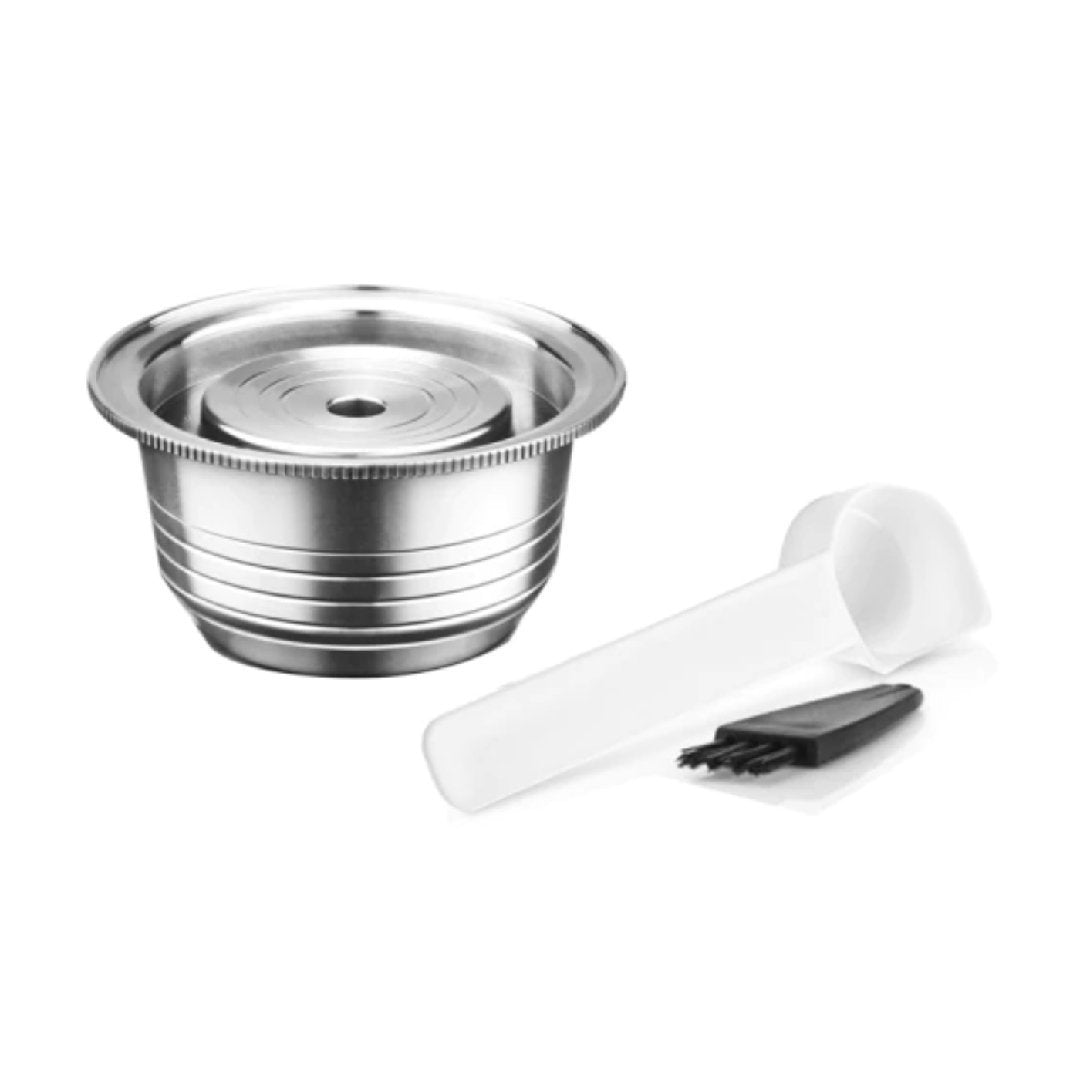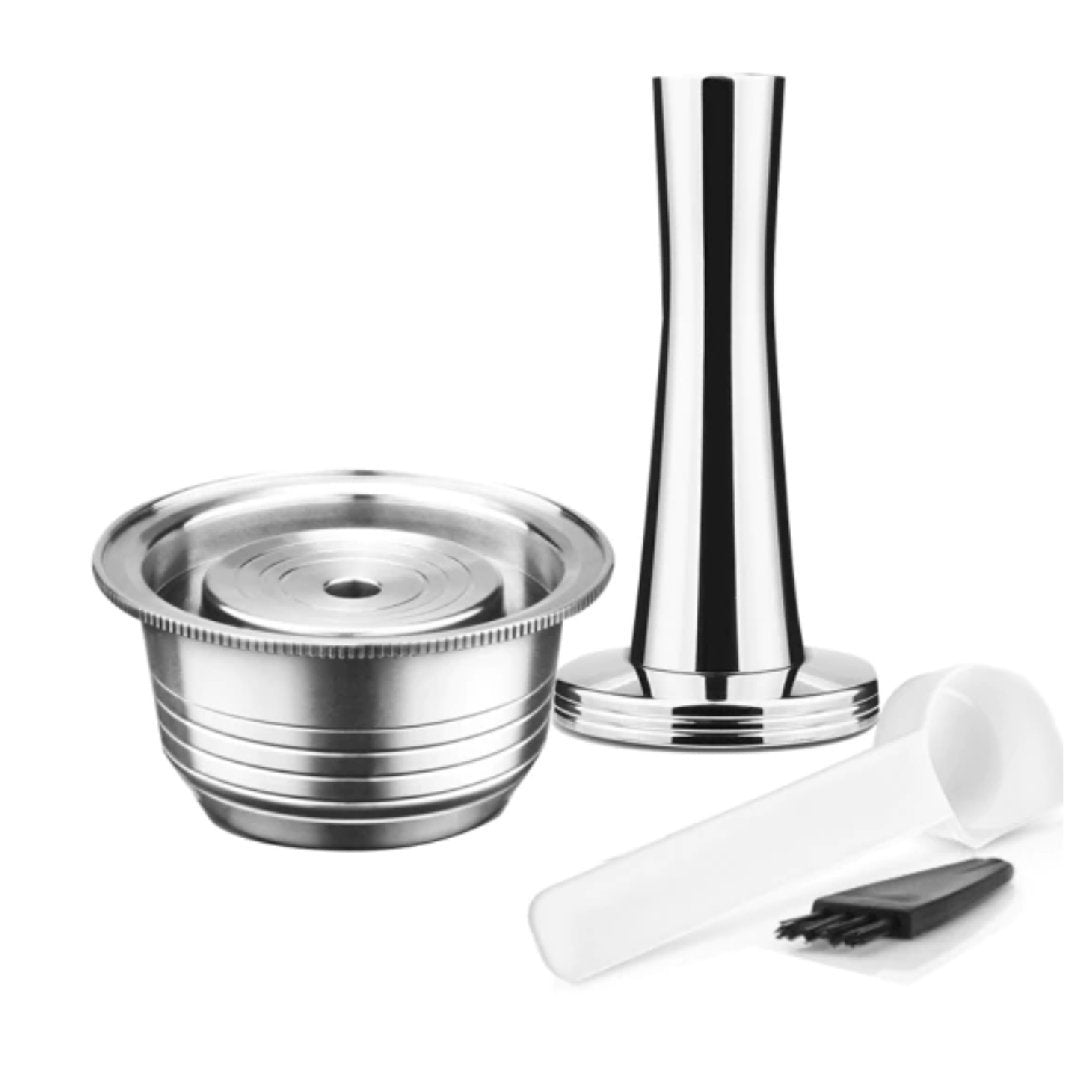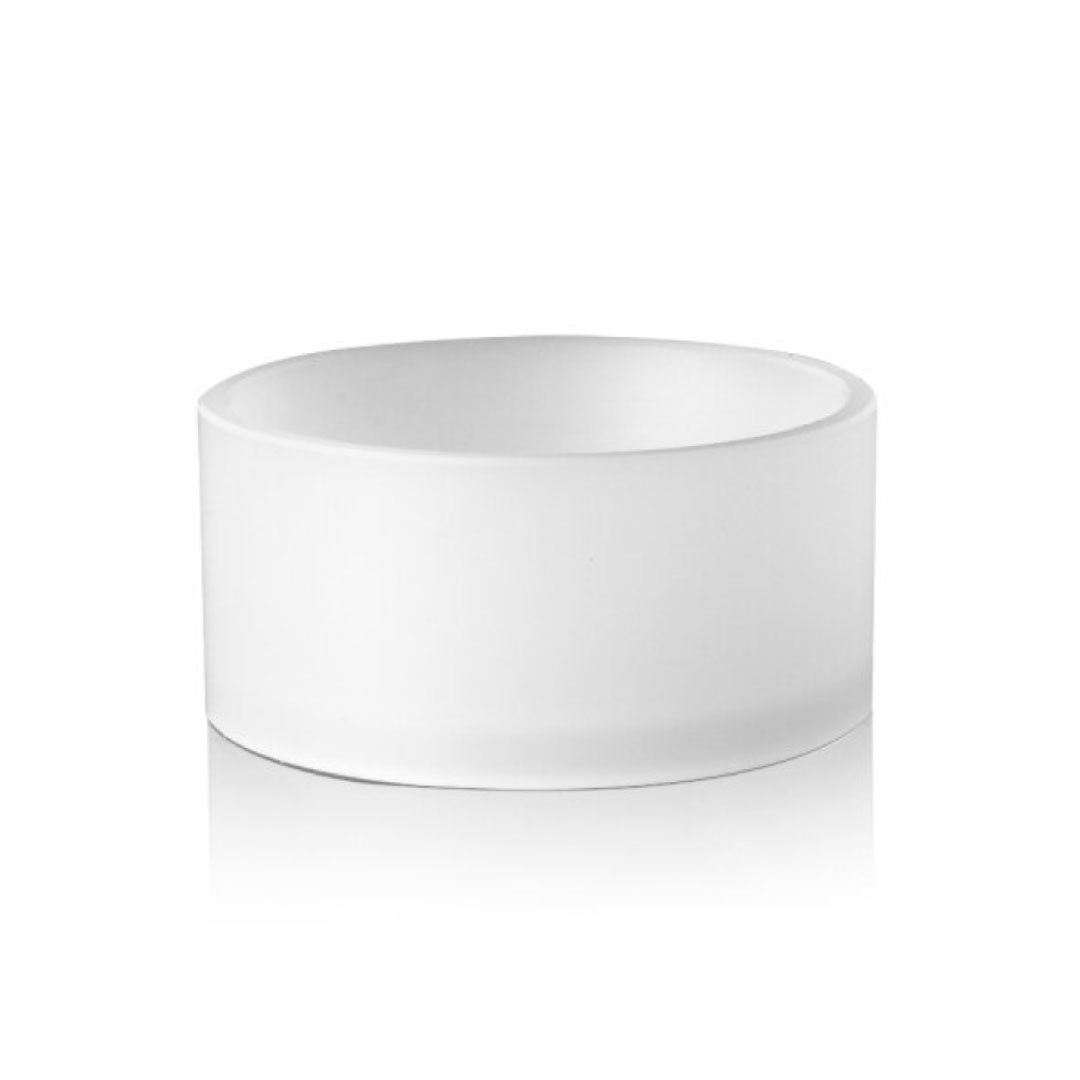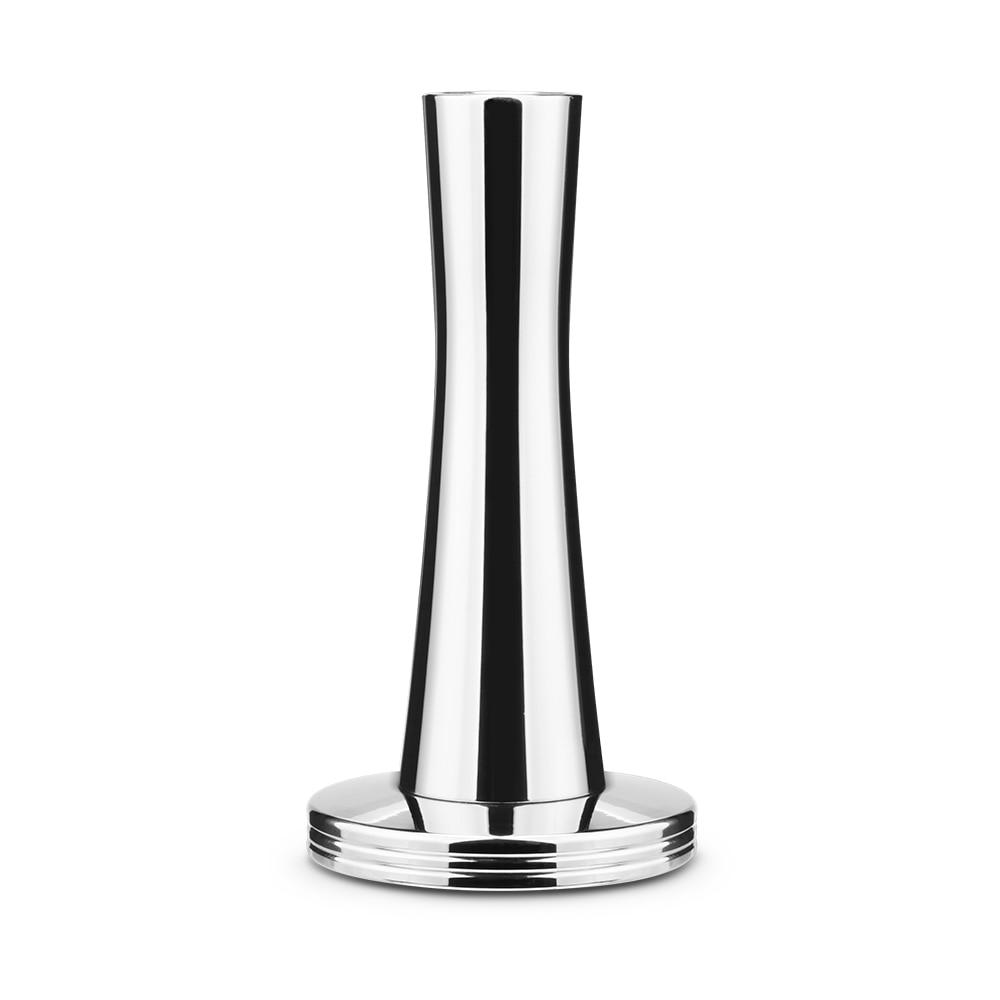 Evergreen® Reusable Capsule for Vertuo® (only Vertuo® Plus)
• 
Help the planet

 
and the environment
• 
Save up to 85%
 on your coffee spending
• Choose the 
coffee you like
• This model is compatible with 
Vertuo® Plus only
(for other systems see
here
)
Not sure about our capsules? You have 60 days to test them!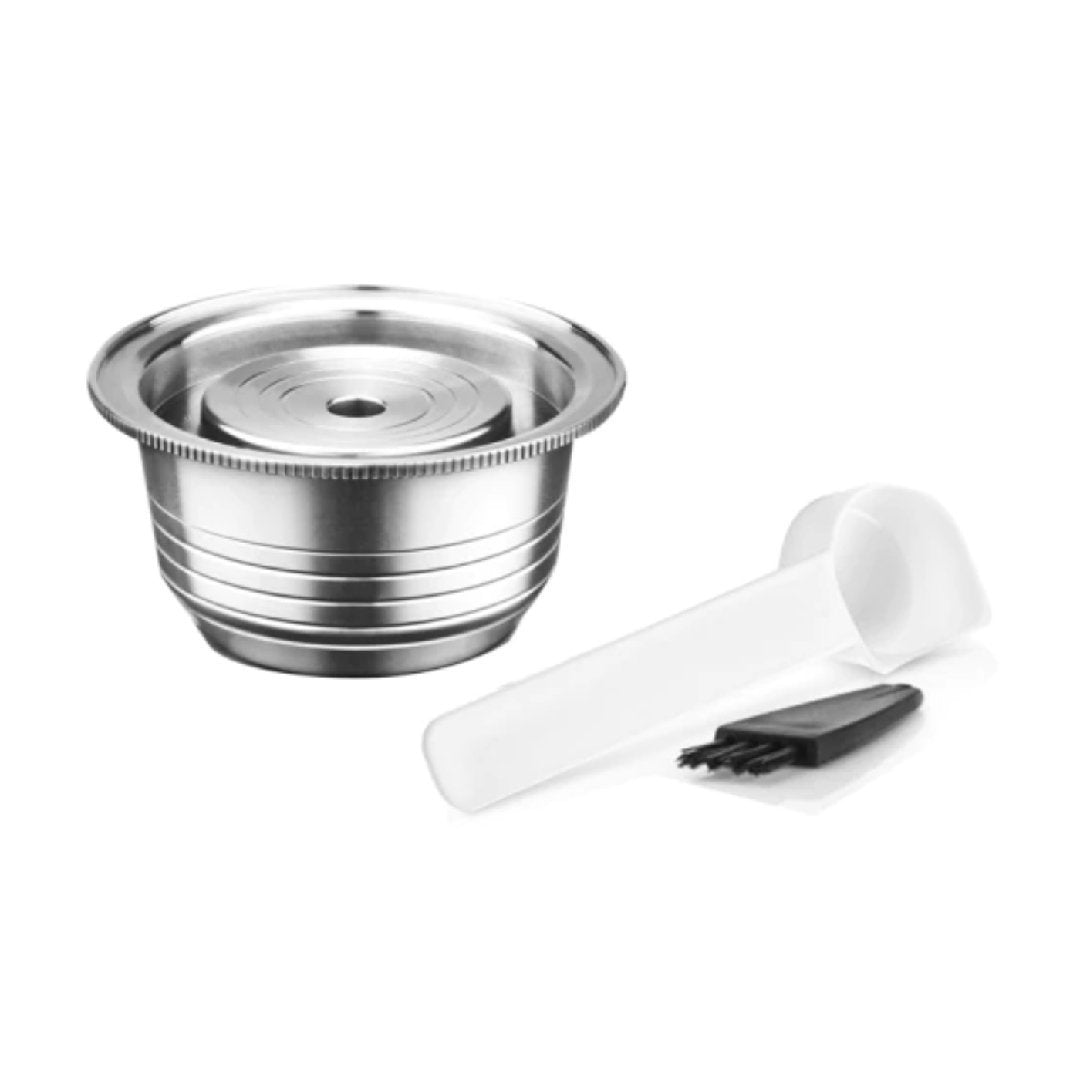 This capsule is ONLY compatible with the Vertuo® Plus machine (see picture). For the other Vertuo® machines click on the button below.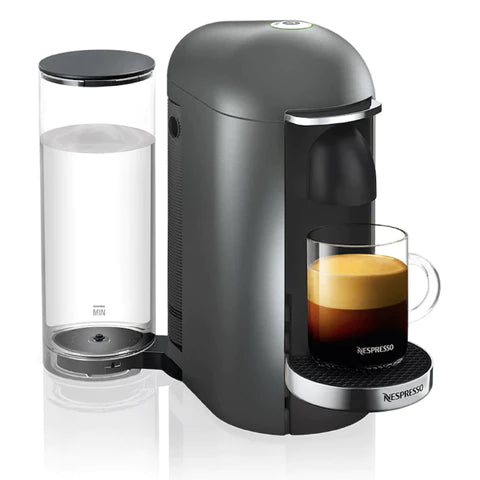 Go to Vertuo®
Your New Coffee Ritual
It takes 20 seconds to make a coffee with Evergreen Capsules.
And it creates exactly 0 waste.
150,000
Happy customers
It's your turn to join the Evergreen Family.
The Ultimate Coffee Capsule

Ecological
Evergreen Capsules® can be reused infinitely

Economical
Save up to 85% on your coffee spendings

The Perfect Gift
Offer Evergreen Capsules® to a family member, eco-responsible friends, or just any coffee lover

Easy to Use
The capsules are very easy use and to wash. They can also go in the dishwasher
10,000€
On average, households who use Evergreen Capsules® save about 10,000 Euros during the lifespan of their capsules.
Savings & Impact Calculator
Easy to use
Fill it, Tamp it, Close it
Enjoy your coffee ;-)
Our customers love using their Evergreen Capsules.
Make Someone Happy
Evergreen Capsules® is the perfect gift to a family member, an eco-responsible friend or any coffee lover.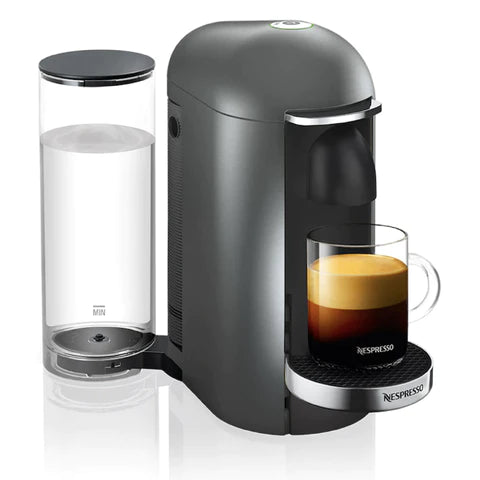 Compatibility
The Evergreen Capsules® for Vertuo® Plus are ONLY compatible with the Vertuo® Plus machines
Got questions? We've got answers
For what other system do you have reusable coffee capsules?

We have capsules for many systems : Nespresso®, Dolce Gusto®, Vertuo® etc. See here.
Should I get a tamper with my order?

If this is your first order, we recommend you choose one of our options with the tamper included (capsule + 1 tamper), it will help you get better results.
How many capsules should I get?

It depends on how many people will use them. We advise to get around 1 capsule per person (you also save money if you purchase one of our packs)
How long do the capsules last?

They are made of the highest quality stainless steel, so If you take care of them and wash them after each use, they can last infinitely.

We have been using for more than 4 years the ones in our offices and they still work as if they were new.
Is there a guarantee if the product does not work?
Will my machine lose its warranty if i use an Evergreen Capsule?

Absolutely not. Using our capsule is the same as using a compatible capsule from a brand like Lavazza® or L'Or®, the only difference is that our capsule do not create any waste.
This product is rated 4.4 of 5.0 stars.
It has received 12 reviews.
Our customers also love
Save $11.00
Save $22.00
Save $11.00
Vertuo® Plus is a registered trademark that is not linked in anyway to Evergreen Capsules®, we are merely using their name to indicate compatibility with our capsules.